About Us
Know that your business projects are in the best hands!
The late 1990s was an exciting time for IT. Digital technology and the internet were transforming industry and our lives and it became clear that digital technology was our future.
Xemble Technologies was born (original name Mexware) during that exciting time in Monterrey, Mexico by our founder Mauricio Antúnez and three other partners. Xemble had one goal, to deliver innovative Microsoft services and solutions to a rapidly growing population and industrial base in Mexico. In 2007, Mauricio immigrated to Austin, Texas to establish the U.S. division to leverage test the market and leverage the talented and Microsoft-certified teams they had developed. This new business model of U.S.-based architects, project managers, and customer service provided U.S.-based companies with access to highly prized nearshore technical, with local management at highly competitive rates.
Now, with over 22 years experience in attracting and growing a team of knowledgeable experts in the field of application development, we have developed a business model that delivers exceptional solutions with maximum business impact. Our teams work with you to understand your business so we can find the best and most efficient way to deliver your business results. We focus on what you care about and develop trusting long-term relationships with our clients.
We are a Microsoft Partner with 15+ years of experience in delivering solutions on the Microsoft ecosystem of Tools and Technologies.
Is through this experience and proven success with our clients that we have achieved the Microsoft Silver Partner certification for Application Development and Cloud Platform.
Collaboration
Our approach is based and shaped around your business and IT priorities.
Strategic
We align your growth strategy with an agile, future-focused approach.
User-Focused
We build solutions that empower our clients to do and achieve more
IT & Budget-Friendly
Your solution is built using the latest & best digital, cloud solutions, and budget-friendly technology services
Meet the Leadership Team!
Mauricio Antúnez
Founder and CEO
Mauricio is the CEO of Xemble Technologies and at the same time he steers the company towards success, he enjoys helping mid size business owners and leaders understand the value and innovation that cloud technologies can bring to their businesses when partnering with a company like Xemble Technologies.
Mauricio is a Leader with more than 23 years of experience in the operation of IT Consulting Services in Business Transformation through Software Development and Business Process Integration.
Mauricio transcended borders and expanded his IT Services firm from Mexico to the United States of America, where Xemble Technologies has been successful in building digital transformation success stories with its clients.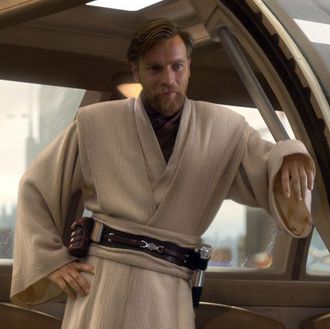 Miguel Gonzalez
Chief Technology Officer
Miguel is the COO and Chief Architect of Xemble Technologies. At the same time he leads and organizes the different delivery teams in the company, he works with our clients in identifying their current application infrastructure state and where they want to go to define the best suited technical architecture using the best of breed of on premise and cloud technologies.
Miguel has more than 15 years of experience in software engineering, and has worked with companies in a wide variety of industry segments like Insurance, Retail, Finance, Healthcare and Manufacturing to architect and deliver software solutions to help those companies optimize their processes, reduce costs, improve their time to market and increase their revenues.
Rudy Rodriguez
Director of Sales and Marketing
Rudy currently serves as Director of Sales & Marketing for Xemble Technologies where he leads the team in business development, achieving team revenue goals and client acquisition/retention strategies that strengthen market position, profit, and competitive advantage.  
Mr. Rodriguez is a distinguished veteran of the IT service industry. He has been a Microsoft channel partner for over 30 years, served as founder and CEO of two successful IT service companies, served as US and Worldwide President of the International Association of Microsoft Channel Partners, and continues to be very active in the global organization.  
Let's Work Together!
Let's make all of your business projects a reality better than imagined!
+1 512-851-1337
7000 Mopac Expwy North
Suite 495
Austin, TX 78731